Chapman Reining Horses is synonymous with World Class Open and Non-Pro Competitors. Having had over fifty World and Reserve World Champions and top ten's in every division of the NRHA, Dutch is proud to have had an excess of a half Million dollars in earnings by his clients and their horses.
Dutch has had two of his customers win the NRHA Rookie of the Year title and numerous Futurity and Derby champions and finalists.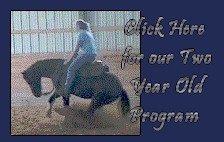 Chapman Reining Horses offers various levels in training. We can take your two year old from start to finish. We also work with green horses needing mileage and finishing as well as seasoned show horses needing tune-ups. Don't have a horse yet? We can help locate one to fit your personal goals and budget.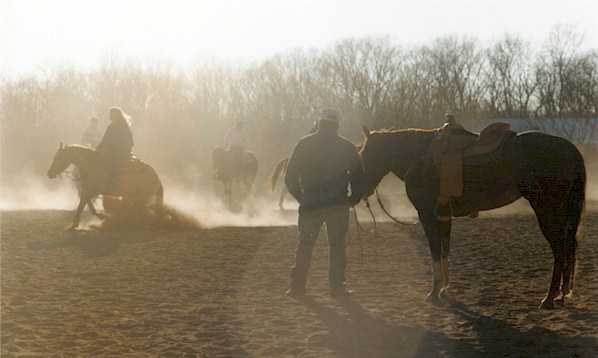 We have very nice training facilities including a 80' X 200' indoor arena, a 150' X 300' outdoor track, and a 60' roundpen. We ride every day and can usually arrange to be at the farm at a time convenient for you. Weekends we are not at a show, everyone is welcome to come and we all ride together and refine our skills before the next show. Evenings, we socialize and look back at the fun we have had in the past and will have in the future with our friends and horses.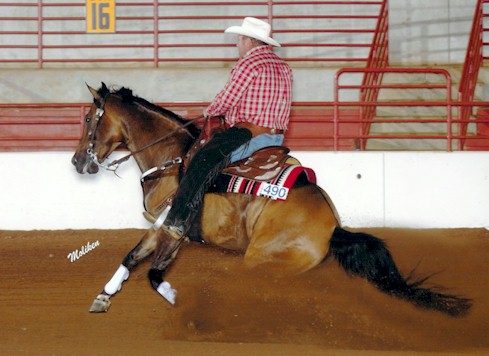 We attend two to three shows per month, all along the East Coast. We offer coaching and schooling to our clients during these shows or, in some cases, we will show client horses. We prepare horses for any division of the NRHA you would want to compete in, including Open, Non Pro (including intermediate and limited), Novice Horse, Rookie, Youth, and Green. We train futurity and derby horses as well.